If you stopped by because you read my devotion on November 18, 2016 over at Encouragement Cafe, WELCOME!   So glad you are here!
"For I have come down from heaven not to do my will but to do the will of him who sent me. And this is the will of him who sent me, that I shall lose none of all those he has given me, but raise them up at the last day. For my Father's will is that everyone who looks to the Son and believes in him shall have eternal life, and I will raise them up at the last day."  John 6:38-40 (NIV)
Holidays are exciting, joyful and greatly anticipated.  Sometimes.  But there are also times when the Holidays can be hard to handle.  There may be some who have lost a loved one and they face what is supposed to be a joyful time with dread.  Others may have no close family or friends at all to celebrate with.  Many struggle with disease or depression and seeing the happiness in other people's faces amplifies the hurt in their own lives.
The first Christmas after my grandmother passed away was hard.  She was a petite woman and we used to love seeing her covered over with presents.  They would be stacked in her lap, around her feet and her sweet smile was barely seen over the pile.  And when she began opening her gifts, her face lit up like a child's.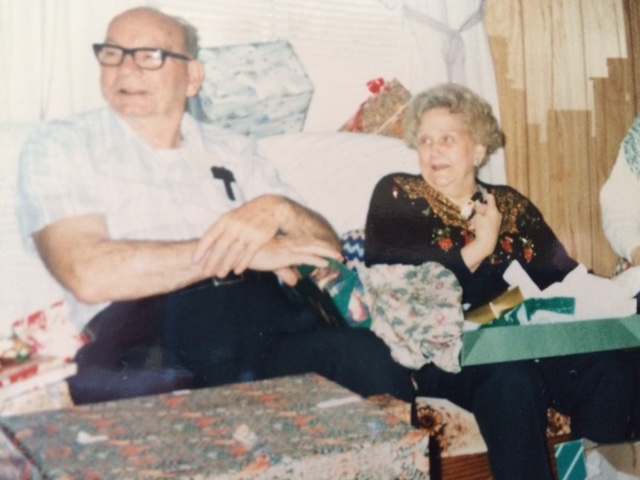 The next year, my grandfather had also passed.  I had wonderful memories of Christmas' past when he would leave the adults conversing in one room to come gather us grandkids together to sing songs with us as he played his little ukulele.
It was hard.  But as new babies were born into the family, the Christmas gatherings were filled with joy as new little voices filled the room even as we reminisced the past.
The first year after my father-in-law passed, someone gave a special gift to each of the 5 children.  It was a bear made out of shirts their father had worn.  A small piece of him was there with the family.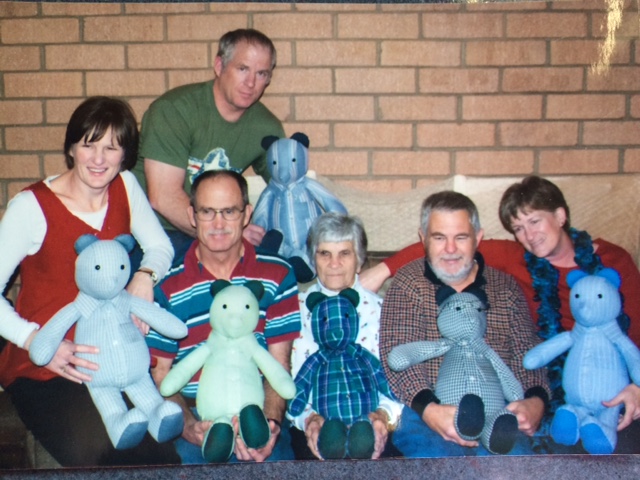 It's hard facing the holidays with that pain in your heart.  But we can be assured that God sees and understands the separation from a loved one.