If you stopped by because you read my devotion today (May 4, 2016) over at Encouragement Cafe, WELCOME!   So glad you are here!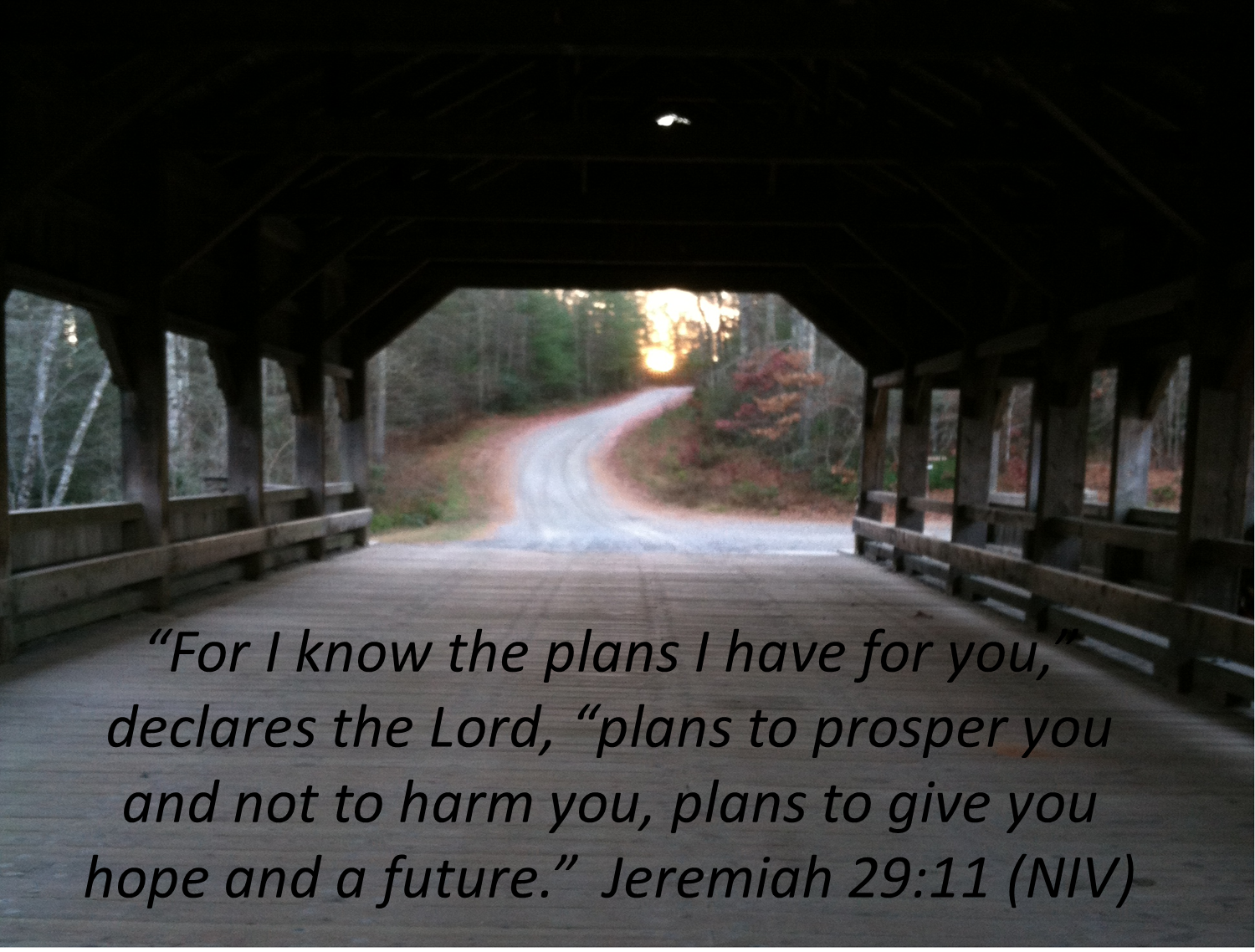 Endure The Waiting
This verse in Jeremiah 29:11 is one many people, including myself, have claimed as a promise from God.  We hold onto that promise to get us through whatever situation in which we find ourselves.  But what about Jeremiah 29:1-10?  If you were told that you had to wait 70 years before that promised hope and a future occurred, would you still be filled with excited expectation?
Waiting is not one of my strong characteristics.  I'm guilty of always looking to the future instead of just living in the moment.  I'm either anticipating something good that I know is coming or I'm going through a rough time that I'm hoping will soon end.  The waiting for that exciting thing to happen or waiting for the present trouble to end isn't easy.
The Book of Jeremiah isn't exactly a real uplifting part of the Bible.  The people of Israel were exiled from their homeland because of their continual sin.  God had warned them repeatedly to repent, but they didn't.
God told the people through the prophet Jeremiah that they were going to have to endure 70 years of exile.  He also told them that while they were enduring that time, they should build houses, plant crops, have children.  In other words, continue living day to day.  Even more, they were to seek the welfare and peace of the city where they were captives.  God said as the city they lived in experienced peace, then they would as well.
God knew the plans He had for them – for them to endure their captivity until His appointed time for it to end.  Even during that 70 years, He would prosper them and protect them from harm.  Only after all that happened would God would grant them that promise – a fulfillment of that hope for the future
Whatever the situation we may find ourselves in – either a place that we landed in because of sin, or a place that we had no control over at all, God tells us to continue living and doing the things He made us for.  To live daily fulfilling the plans He has for us at that exact moment and time.
Think about this.  Apply Jeremiah 29:11 in a new way.  God's plan for our lives is being fulfilled each day we live, not just at a future point and time.  He promises good for us now, not just in the future.  But the ultimate hope and blessed future to look expectantly to, is the day when we are loosed from the captivity of our present bodies and begin an eternal future with Him in heaven.
Ponder This:
Sometimes we will have to wait for the Lord to move.  That isn't necessarily a bad thing.  Although it's not easy when uncertainty of the outcome of our current situation causes anxiousness, we can be assured God is still in control.  When we remain faithful to God in the midst of every situation, we can expect His blessings.
So while we are waiting:
We need to build – continue studying His Word so that our faith and wisdom will increase.
We need to plant – sow the seeds of His Word by sharing the gospel of Christ with those around us.
Have families – we need to be faithful in encouraging and edifying our fellow believers.
Then even in the midst of waiting for that future promised blessing, we can experience His peace.
Dear Heavenly Father,
Thank You for all of Your blessings.  Thank You that even when I feel I am in a time of captivity to my current circumstances, You are still in control.  May the plan You have for me be fulfilled each day in my life.  Show me how to continue steadfast in doing the work You set before me as I anticipate with hope the future I will spend with You in eternity.  I love You, Lord.  Amen.