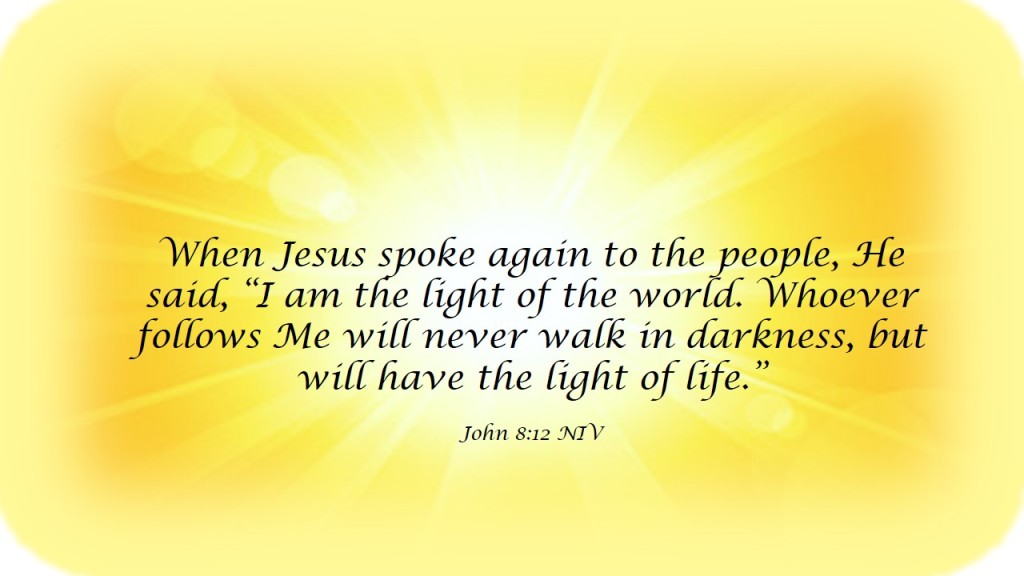 As I headed to work one morning, I saw the still full moon as it was setting in the west.  It was becoming very dim in the pale blue of a morning sky not yet fully lit with the sun.  I tried to take a picture of that sight but the photo could not adequately capture the waning light of the full orb.
In the opposite direction, the sun was brilliantly shining as it began to ascend in the horizon.  As I tried to look for oncoming traffic in the direction of the sun, I could see nothing else because of the brightness.  I had to block the sun with my hand, but still struggled to see.  And what I could see seemed to be just images with no color.
The more I thought about those two contrasting sights, several things came to mind.  I thought both the moon and the sun to be beautiful.  I love seeing a full moon illuminating a night sky.  But when I saw that same full moon very pale in comparison to the sun and the competing brightening of the morning sky, it caused a mixture of emotions.